RADON
Radon is a naturally occurring odorless, colorless, and tasteless radioactive gas that rises up from the ground.
When radon rises up into outside open areas it disperses and is not an issue however if it enters a building can become trapped and much more concentrated over time leading to lung cancer.
How does radon cause lung cancer? Radon and radon decay products are breathed into the lungs. The energy or radiation from the radon decay products then damages the DNA of the lung cells.
Radon is the second leading cause of lung cancer with an estimated 20,000 to 30,000 deaths annually with 1 in every 15 homes having a high level.
It is important to note that a different level of radon can occur around every 2000 sqft of land meaning the neighbors to the right and left of you can have a low reading however your house could have a significantly high reading. The ONLY way to know the level of radon gas in your house is to get it tested!
What level is safe? The EPA has established a reading of 4.0 pCi/L or greater and the WHO 2.7 pCi/L or greater, however any level is not good where knowing your level and trying to reduce it is always recommended.
How can a radon problem be corrected? There are numerous ways to reduce radon in your home with the main method referred to as sub-slab depressurization where a 3 to 4 inch plastic pipe is installed under the slab and up into the attic (or along an exterior wall) where a vacuum is placed on it which then pulls the radon out through the roof. These systems are generally over $800, however the service they provide to your health could be considered quite inexpensive.
So that is Radon in a nutshell, a deadly poison gas which may or may not be lurking inside your home with the only way of knowing whether or not you and your family are safe is have your home tested!
WHY CHOOSE ACE?
Why choose ACE Home Inspections, LLC to perform a radon test on your house?
#1– We are Certified by the NRSB – National Radon Safety Board. Radon Specialist Certification Number: 20SS005
"NRSB certification is formal recognition of professional excellence based on qualifications, high ethical standards, and continuing education in radon services."
You can find our certification at: https://www.nrsb.org/find-a-pro/#searchdiv
#2– We have attended and passed a radon training course provided through Radalink Radon Monitoring Systems.
You can find our service listing at: https://radalink.com/search/zip_search.php
#3– We use only the best continuous radon monitor on the market – the Radalink Aircat.
You can find information on the Aircat at:  https://radalink.com/learning-center/inspectors/aircat-specs.php
What is the testing process? The Aircat continuous monitor will be left at the property for at least a 48 hour period then will be picked up and the result in the form of a detailed report is normally sent within a few hours.
CALL US FOR A RADON TEST QUOTE!
205-401-3030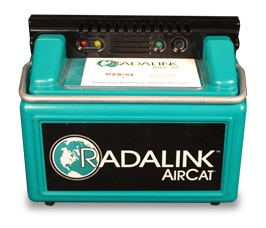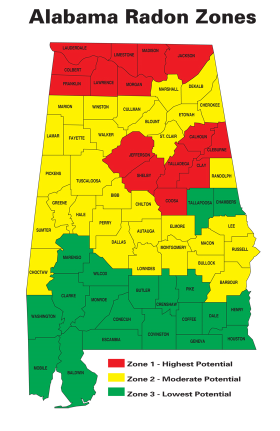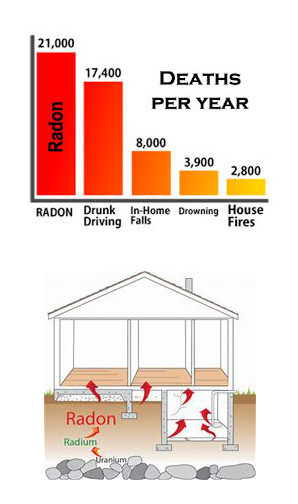 For more information on Radon in Alabama please visit:
http://www.alabamapublichealth.gov/radon/radon-in-alabama.html
The videos below pertain to general radon information and also Radon in Alabama:
ADDITIONAL RADON VIDEO LINKS:
https://www.wbrc.com/2019/02/06/potentially-deadly-radon-gas-levels-high-some-central-alabama-counties
https://www.doctoroz.com/videos/1-cancer-risk-home-pt-1